You can create a new design or update an older design to sport a solid color background.
To update your design background, click 'Background' at the bottom of the left menu. From the expanded options, select 'Solid Color'.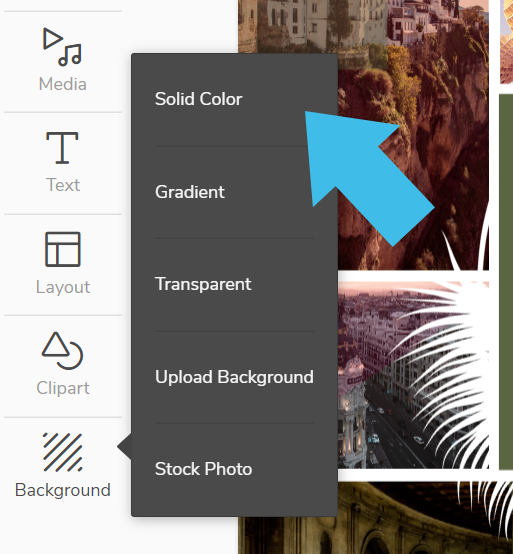 Pick your background from the displayed palette, or if you're looking for something specific, use the color palette below 'Custom background color' to pick your color from the color wheel. You can also enter your color hex to get the exact color you need for your background.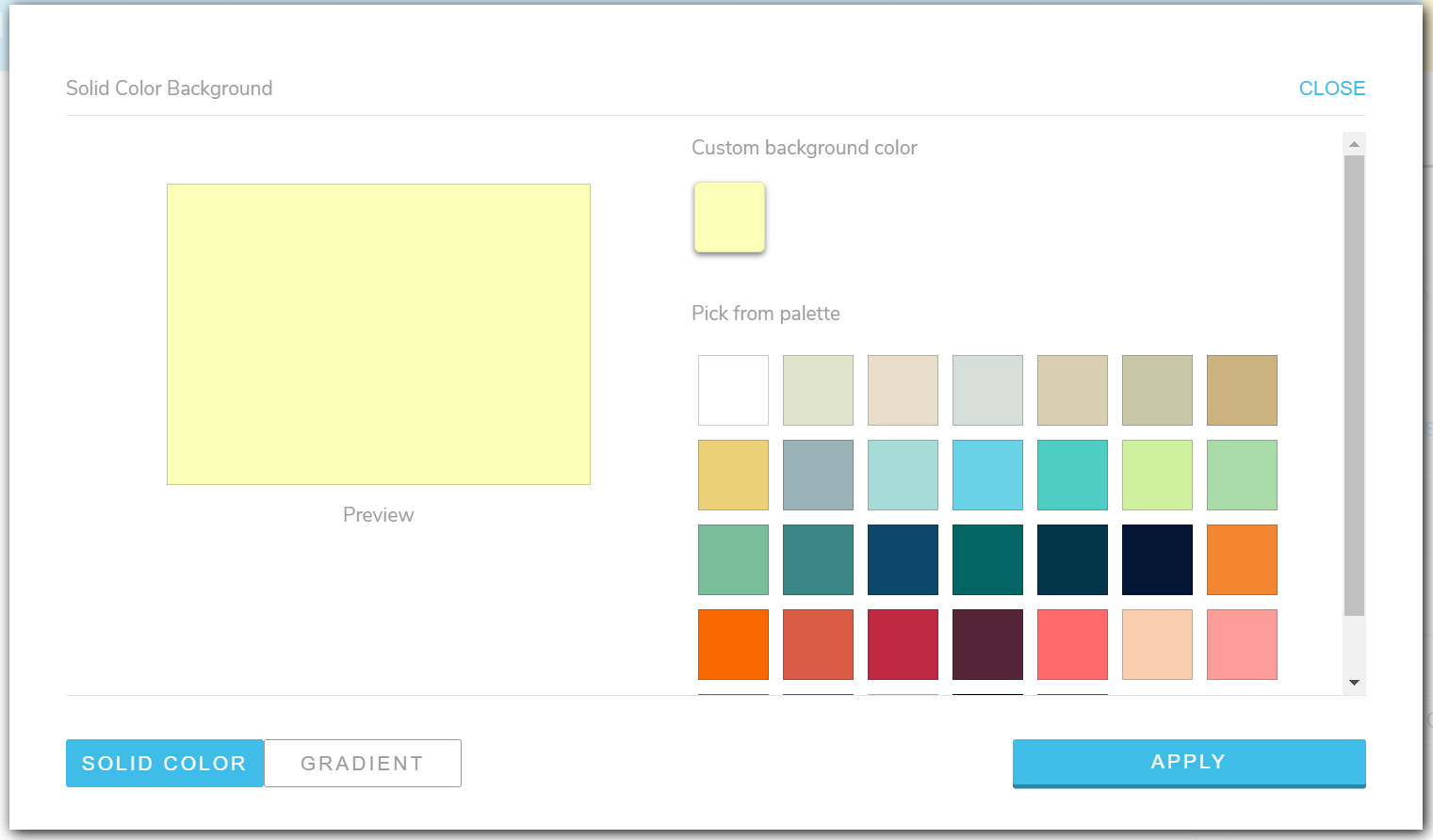 The Email Maker also has customizable background options for your email campaigns. Here's how you can change your email's background.