Disclaimer: Only Premium subscribers can publish email campaigns via PosterMyWall. Learn more.
You can easily send out email campaigns with PosterMyWall to your mailing list. Upload your mailing list easily as a CSV file. A CSV file is a commonly used spreadsheet file format.
You can upload your CSV file containing a mailing list with emails separated by commas or columns. Rather than typing out each email address, simply:
Follow these steps to create an Email Campaign:
Under "Choose an audience for your campaign", click 'Upload CSV file'.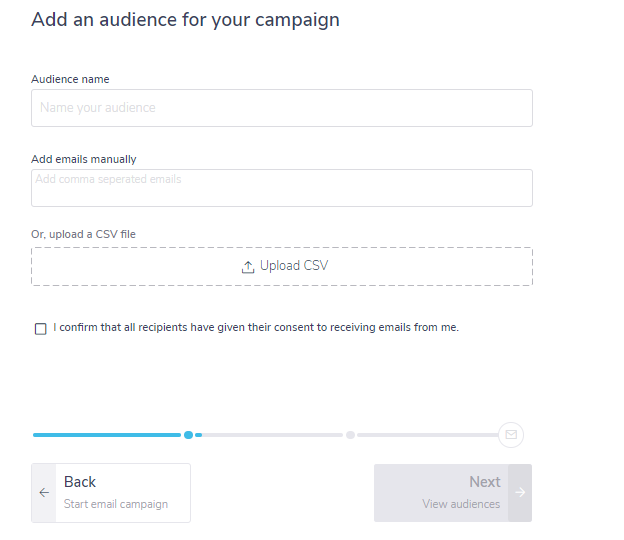 Select a .CSV file from your device and upload. Please make sure the email addresses in your CSV file are separated by commas or begin from another line.
Upload your CSV file.
Check the box that says, "I confirm that all recipients have given their consent to receiving emails from me". This is necessary as mailing lists with invalid/spam addresses will be blocked.
Click "Next: View Audiences".
After you have uploaded the mailing list, you may choose to send out your campaign to this list. Alternatively, add another one by clicking on the "Add a new audience" button.
Now you can send the email campaign to your selected mailing list(s).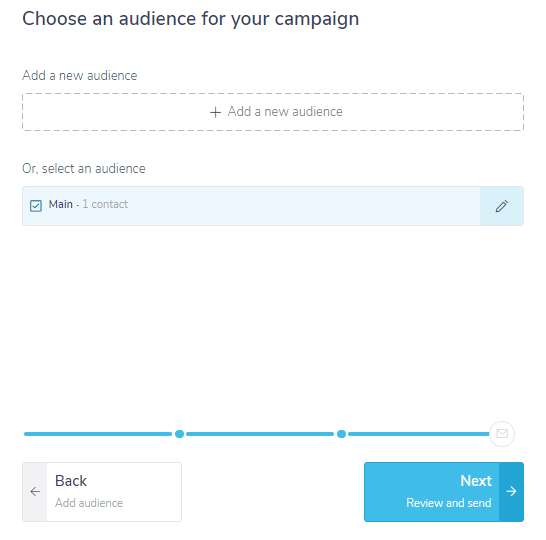 Ready to create your email campaign? Browse and customize these email templates. Watch the video below to get a quick recap about the Email Maker.