The PosterMyWall editor allows you to work with colors in a variety of ways. Add color to your background, images, text content and all over your design.
To add color:
Select any graphic (text, image, clipart etc)
On the right contextual menu, click the color box besides 'Fill'.
Use the color grid to pick the color of your choice. Use the color slider to move across the color spectrum.
Your color changes in real time as you pick colors from the grid.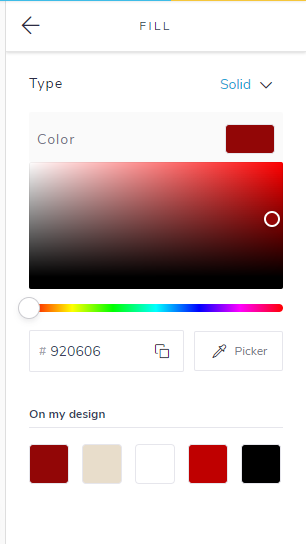 Other ways to pick your color
Color hex
If you know the exact color you want to use, you can enter the color hex below the space given in the color grid.
You can also copy the color hex you're using by clicking the 2 boxes icon and paste it elsewhere.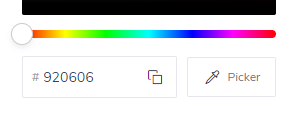 Color picker
Use the color picker to reuse a color already present in your design. To use the color picker:
Select any graphic item and open the 'fill' menu.
Click the 'picker' icon and mouse over your design to pick the color of your choice.
You can see the color preview simply by hovering over a color. You'll also be able to see the color hex update as you move the color picker.
Click the color picker on the color of your choice to copy the color on to your selected graphic item.
Pick color from your design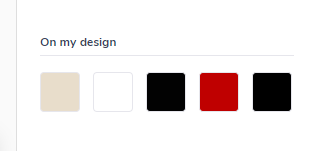 Lastly, you can pick colors already used in your design. Find the 'On my design' option right below the color picker. Use this option if you want to reuse colors from your design for new image and text content.
This option does not contain every color and shade used in your design, so consider using the color picker to pick the exact color you're looking to reuse.